Flat feet issues can be far more than a simple annoyance. Fallen arches can lead to a serious misalignment of the feet and ankles, overpronation, and joint problems throughout the lower extremities.
Even simple arch issues can cause knee pain, hip displacement, and greatly reduce your professional success and enjoyment of life.
Simple orthotic care can help improve those conditions, but buying them from your medical professional can land you in the poor house. Well, fortunately, that's not a requirement.
Affordable solutions are just a click away.
Read on to learn about our pick of the top five best flat feet insoles:
New Balance Insoles – IAS3720 Stability Insole
These synthetic stability soles contain special urethane technology that helps them withstand the needs of orthotic care suffers.
This allows them to break down at a far slower rate than typical foam liners. They implement an orange absorbing layer with anti-blistering and microbial treatments which keep feet healthy as they heal.
The heel cup keeps feet from sliding within the shoes. But do these work? Many customers agree they're as good if not better than professional orthotics at a fraction of the cost.
Footminders Casual Orthotic Arch Support Insoles for Dress Shoes
These thick, sturdy arch supports are easily custom ordered for men and women alike.
The deep heel drop makes them difficult to use with low rise shoes.
However, you shouldn't wear strappy or unsupportive footwear while suffering from foot problems, and there are enough ppopular dress shoe styles on the market that offer support.
This dual layer footbed technology creates a firm but flexible support system that podiatrists and chiropractors recommend for those suffering from plantar fasciitis due to flat foott.
Compared to professional orthotics, they're far less rigid and often immediately more comfortable right out of the packaging.
Footminders Comfort Orthotic Arch Support Insoles for Sport Shoes and Work Boots
If you're suffering from foot pain and have to work on your feet or participate in sports, you have a choice.
You can either invest in an expensive pair of specialized shoes, or purchase orthotic feet inserts. These Footminders offer an affordable solution for an array of make and female size needs.
Low arches and flat-feet lead to alignment problems within the feet. This can lead to plantar fasciitis and other foot conditions which are extremely painful and slow healing.
Flat-feet are often so painful that the sufferer refuses to walk to avoid burning and cramping sensations in the lower extremities.
Footminders support insoles don't compress, which means they continue supporting your arch (as minimal as it may be) as long as you wear them. More arch support means less pain. It's as simple as that. You can use thos if you are running and playing basketball or soccer.
Footminders Kids Orthotics – Arch Supports for Children
Childhood is tough enough without the embarrassment, physical pain, and alienation caused by foot pain and problems.
Of course, kids feet are still growing and rebelling their parents is a natural born right. Ask any kid and they'll agree.
Footminders Kids Orthotics Arch Supports help to correct the problems early on so the kids can continue being kids.
Some parents report that their kids complain of discomfort, but that's to be expected at first.
Young feet are much more sensitive than adult feet. But those who continue wearing the orthotics get used to them within days or weeks.
They're not too rigid and just flexible enough to be comfortable for all day wear.
Superfeet Premium Flat Feet Insole
If you have flat or fallen arches, there's no doubt you need a very special type of support if you're going to be on your feet for more than a few minutes.
Superfeet insoles come in several different colors based on specific foot care needs.
From high arches to Flat Foot, pronation to PF, heel spurs, and ball pain, Superfeet caters to both women and men in need of high end orthotic care for a fraction of professional custom made options.
Superfeet Blue are perfect for flat-feet, but the sizing is tricky.
Due to the very specific shape of the insole, they must be ordered correctly.
Those who manage that trick wind up with a miracle orthotic appliance that they swear by.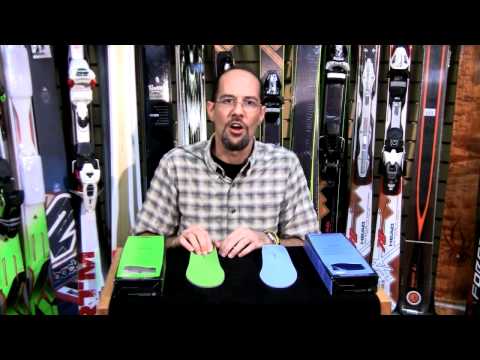 Often the green or orange Superfeet options are among the best insoles.
They're often purchased together with the blue to help correct flat feet, fallen arches, overpronation issues and ease the pain associated with PF…all without going into debt due to the outrageous cost of medical issued solutions.
Click here for our top flat feet shoes guide